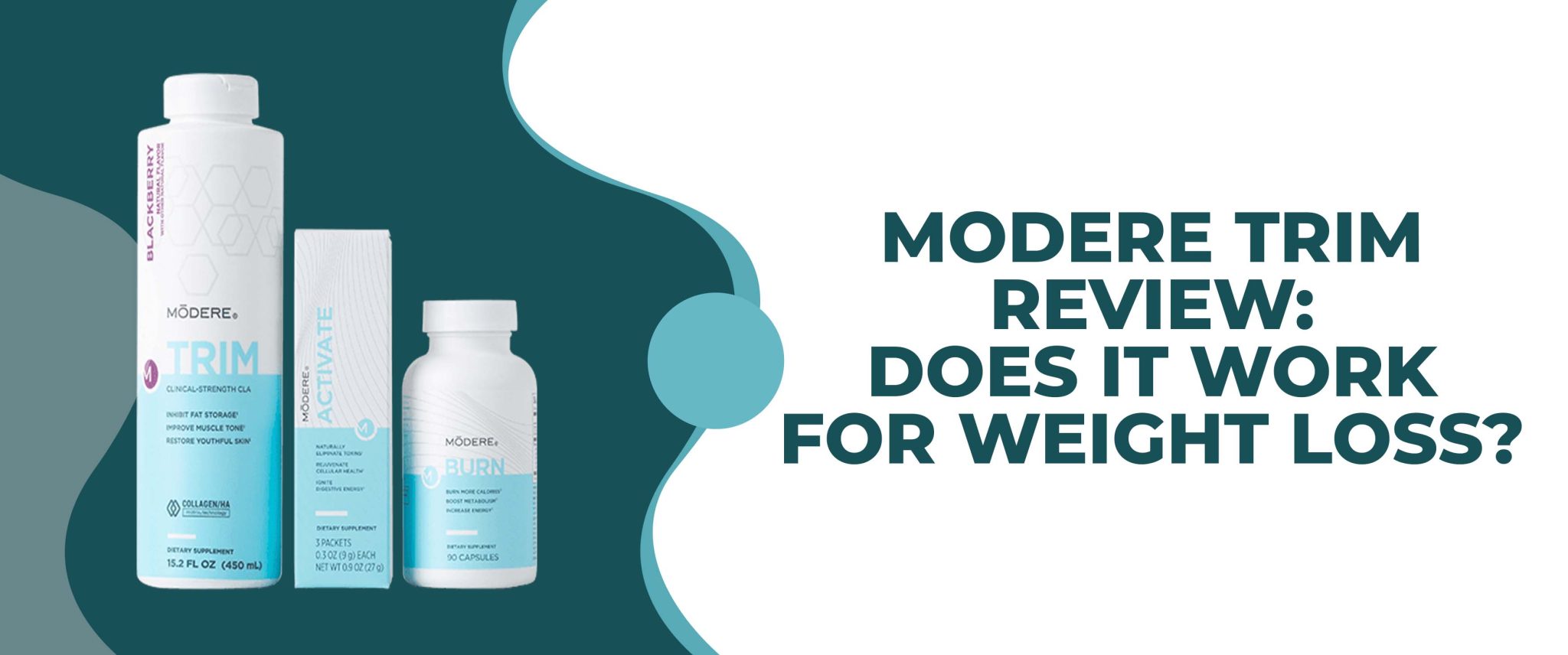 There are plenty of fat-burning supplements on the market, but you must choose the best, and to do that, you must check for reviews, which is what we will do in this Modere trim review.
We bet that you have been going to the gym for months or maybe years to get rid of that thin layer of stubborn fat that is not ready to get off your body. The rest of the fat might have gotten off easily compared to this thin layer.
What do you do in such situations? Do you work hard? Yes. Do you have a nutritional and calorie deficit diet? Yes. But what else? Here's something you can do. Consume supplements that will help you burn fat at a faster rate and help you get rapid results without working too much on it and tiring your body.
Modere trim is a popular fat loss brand, but is it as effective as it claims to be? It is an easy-to-consume supplement, which is why many people favor it.
But the ingredients and effectiveness matter, and we must look into it. So let us get into it. We will take into account aspects such as effectiveness, ingredients, side effects, etc. which will provide insight into the product.
What Does Modere Trim Claim To Offer?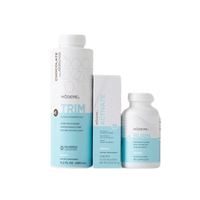 Enhances the metabolism of fat.
It prevents cellular storage of fat.
It offers you skin that is young.
It is an effective vitamin for building muscle.
Before comparing a company's results and claims, we must first be aware of what the company promises to give us. Modere trim claims to provide you with a lean body quickly with its two ingredients, which come in a liquid form that you have to consume once a day. Modere trim claims to offer you a fast metabolism, better muscle tone, and a lean body in a short period.
Modere Trim Ingredients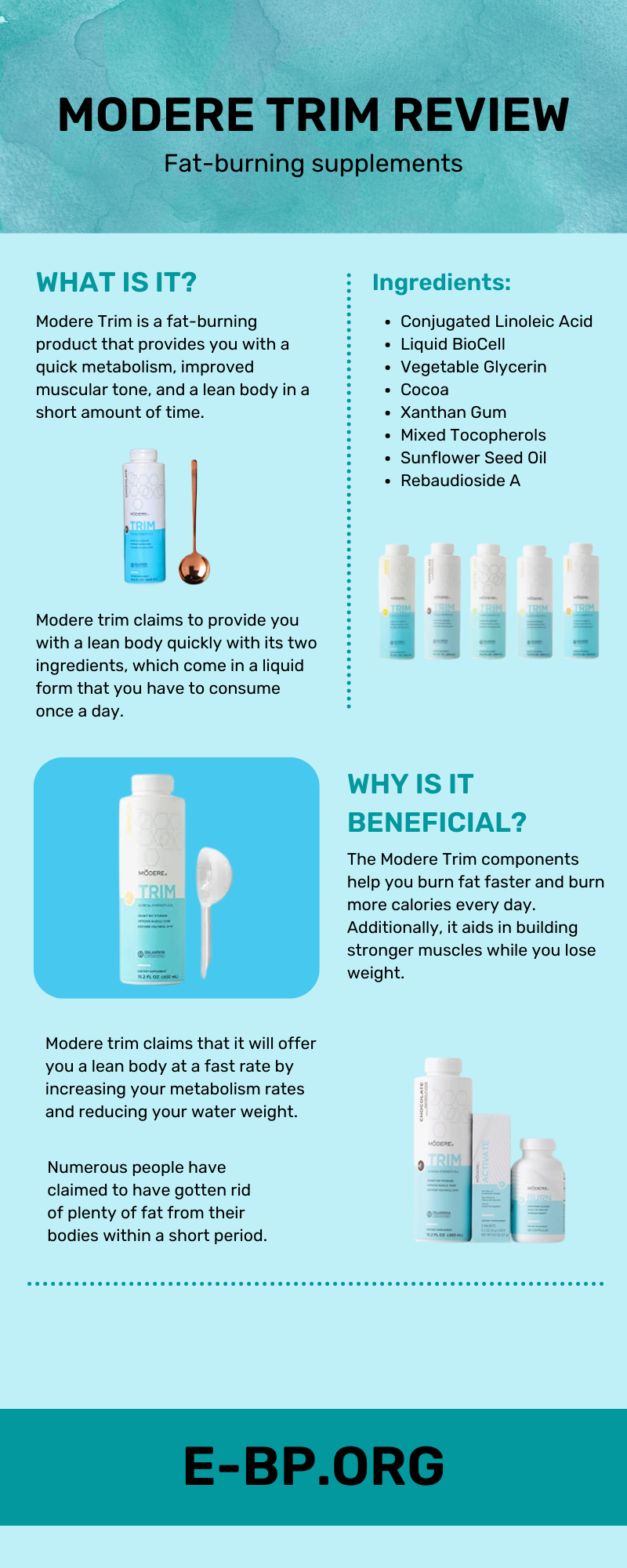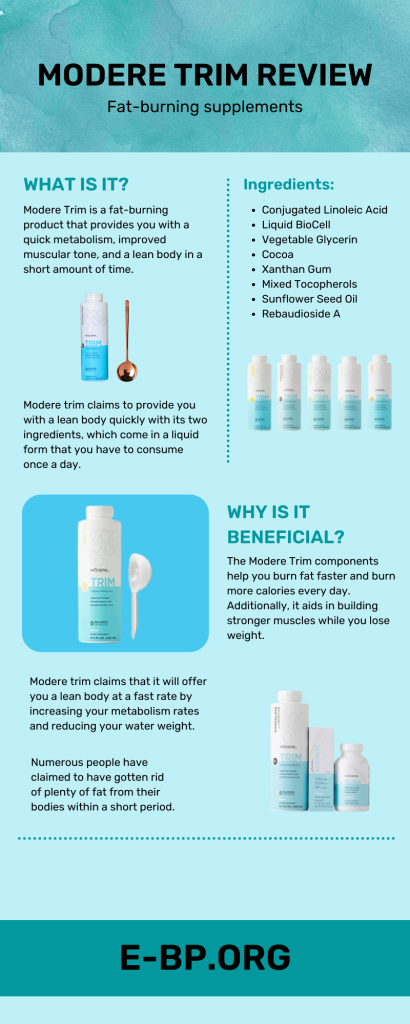 As we mentioned earlier, Modere trim only has two main ingredients but many other ingredients, which we will discuss in this Modere trim review.
Conjugated Linoleic Acid or CLA is a component with little research, but whatever research was done, it found that Conjugated Linoleic Acid could be useful in breaking down fat. Also, it helps you with the reduction in the storage of fat in your body.
The next ingredient in Modere trim is liquid biocell, which contains many other components. It helps you with supporting joints and better muscle and skin health, and overall it helps you with weight loss. Some of its contents are hydrolyzed collagen type, two peptides, which is a type of collagen that strengthens your cartilage.
Chondroitin sulfate, which is also helpful for joint support, and hyaluronic acid, which we know helps retain moisture and keeps you flexible. This means that you can stay young for a longer time.
Vegetable Glycerine can help you eliminate your water weight, which will eventually help you seem lighter and thinner. However, as mentioned earlier, losing water weight might not be effective in the long run, and you might see the fat growing back on your body soon.
Cocoa on this list of ingredients that help you lose weight might seem contradictory. But cocoa can help you suppress your cravings, which means it can help you take fewer calories, suppress your appetite, and keep you on a calorie deficit diet.
The next ingredient of this product is, again, something that will help you with suppressing your appetite. It swells up to 50 times its actual size once it reaches your stomach. You can use it and smoothies to thicken it without adding many calories and still feel full.
In your teenage years, when you did not have much access to pricey products for your skin and health, you must have used Vitamin E, which you consumed or applied to your skin and hair because of its benefits. Mixed tocopherol is a different name for vitamin E. It helps you with better skin and hair but we do not think it helps you much with weight loss.
Sunflower seed oil is another ingredient of this product. It is great for your health as it contains vitamin E and K, but it is also high in calories which might have the opposite effect of what you want from this product.
Rebaudioside A is a type of sweetener that, like cocoa, ironically helps you curb cravings, helping you consume fewer calories.
Read more:
Advantages Of Modere Trim
So what are the good things about Modere trim that you can take advantage of? This product has a unique formula from many other products on the market. Modere trim has two main components. This accelerates fat burn and increases your metabolic rates.
Also, it helps you with stronger muscles as you get lean. With the high-quality contents of this product, your skin stays healthy for a longer time. Your nails remain strong, and your gums won't bleed. Also, your vision stays accurate. We feel more than fat burn. Modere trim helps you with your outer personality.
Modere Trim Side Effects
Not all ingredients of Modere trim cause side effects, but some, such as CLA, do. A few things you might experience with regular consumption of Modere trim are nausea, headache, fatigue, and stomach problems. But this is not always applicable to all users but might affect a few.
Also, a few other problems we experience about this product is that it does not always provide what it claims. Sometimes, it makes false statements, which might not be provided to us.
Also, it is not recommended for vegans because it's not, it's not vegan-friendly. The high-fat content of 6 grams per serving is not good for your fitness journey as it might have the opposite effect of what you want from it.
Is Modere Trim Effective?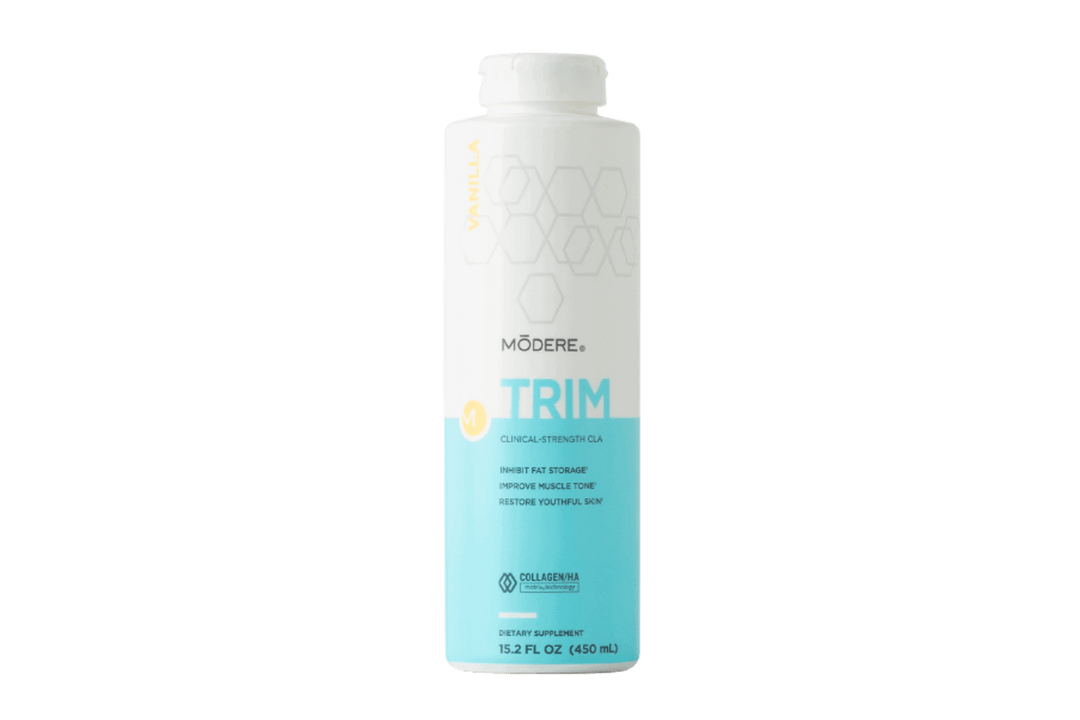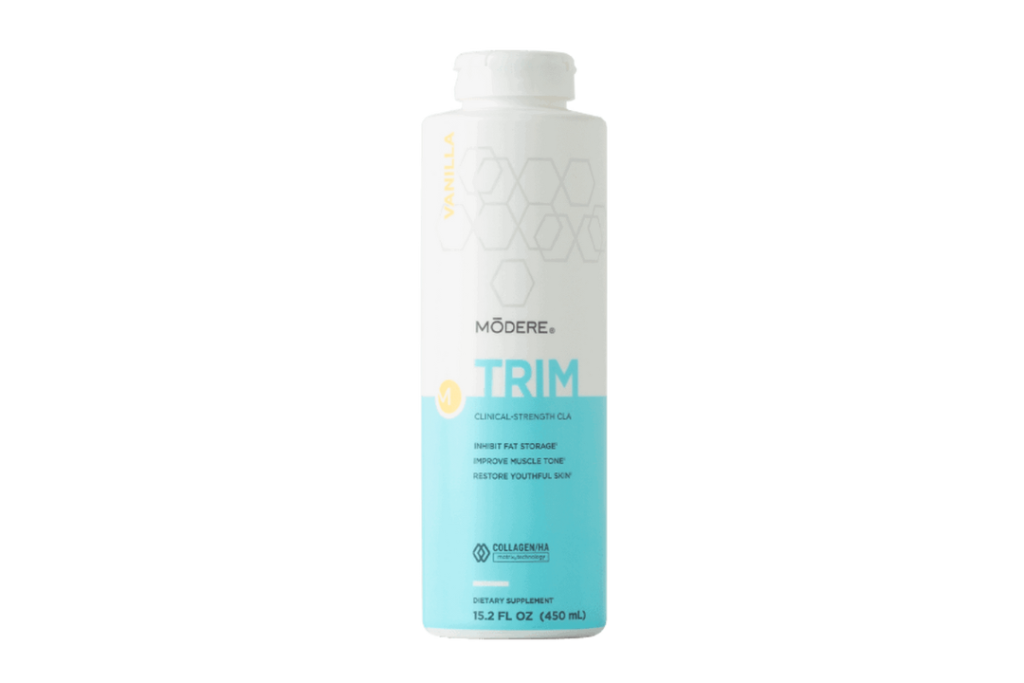 No one product can suit everyone because everyone is different and has different body types. The same is applied to Modere trim. This product has done wonders for many of its customers; numerous people have claimed to have gotten rid of plenty of fat from their bodies within a short period.
Of course, they combined it with regular exercising and a calorie-deficit diet. However, numerous users also reported that even after prolonged usage, they did not see any difference in their bodies. Many users announced that Modere trim only helps them get rid of the water weight and does not do much work in the long run.
So we suggest that it would be best to consult a dietitian before buying any supplement for your body. Therefore, you will know if Modere trim can help you eliminate the extra fat from your body. If it suits you and you have no allergies to any ingredients, you can try it out.
Conclusion
Now, it's time to conclude this Modere trim review. In this Modere trim review, we looked at most aspects of this product and what you can expect from it.
Modere trim claims that it will offer you a lean body at a fast rate by increasing your metabolism rates and reducing your water weight. Some of which it does fulfill. It contains two main ingredients and several others which are pretty suitable for weight loss but are not very effective in the long run.
Some side effects you might experience with Modere trim include nausea and headache, stomachache, fatigue, etc. Also, as per regular consumers of Modere trim, it helps you get rid of water weight which is not very effective for a long time.
Nonetheless, the product has good results for many and you can try it out to see if it suits you or not.
Hopefully, this review was helpful and you now have a clearer idea of this fat burner pill.
Happy Fat Loss!
[1]
1. Zheng, J., Zheng, S., Feng, Q., Zhang, Q., and Xiao, X. (2017). Dietary capsaicin and its anti-obesity potency: from mechanism to clinical implications. Bioscience Reports, [online] 37(3). Available at: https://www.ncbi.nlm.nih.gov/pmc/articles/PMC5426284/.

2. Park, J., and Schwartz (2012). Ingestion of BioCell Collagen®, a novel hydrolyzed chicken sternal cartilage extract; enhanced blood microcirculation and reduced facial aging signs. Clinical Interventions in Aging, [online] p.267. Available at: https://www.ncbi.nlm.nih.gov/pmc/articles/PMC3426261/.

3. ‌Phipps, K.R., Lee, H.Y., Kim, H. and Jeon, B. (2020). Oral administration of a novel hydrolyzed chicken sternal cartilage extract (BioCell Collagen®) reduces UVB-induced photoaging in mice. Journal of Functional Foods, [online] 68, p.103870. Available at: https://www.sciencedirect.com/science/article/pii/S1756464620300943?via%3Dihub.

4. Pagani, A. and Thistlethwaite, J. (n.d.). The Effects of Raspberry Ketone Supplementation on Body Composition. [online] Available at: https://etd.ohiolink.edu/apexprod/rws_etd/send_file/send?accession=oduhonors1430845300&disposition=inline .

5. ‌Shmerling, R.H. (2018). Apple cider vinegar diet: Does it really work? – Harvard Health. [online] Harvard Health. Available at: https://www.health.harvard.edu/blog/apple-cider-vinegar-diet-does-it-really-work-2018042513703#:~:text=The%20most%20widely%20quoted%20study,those%20who%20drank%20no%20vinegar.

6. Whigham, L.D., Watras, A.C. and Schoeller, D.A. (2007). Efficacy of conjugated linoleic acid for reducing fat mass: a meta-analysis in humans. The American Journal of Clinical Nutrition, [online] 85(5), pp.1203–1211. Available at: https://academic.oup.com/ajcn/article/85/5/1203/4632999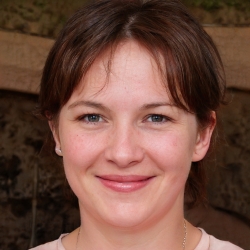 Latest posts by Dr. Amanda O'Conner
(see all)
References

1

1. Zheng, J., Zheng, S., Feng, Q., Zhang, Q., and Xiao, X. (2017). Dietary capsaicin and its anti-obesity potency: from mechanism to clinical implications. Bioscience Reports, [online] 37(3). Available at:

https://www.ncbi.nlm.nih.gov/pmc/articles/PMC5426284/.

2. Park, J., and Schwartz (2012). Ingestion of BioCell Collagen®, a novel hydrolyzed chicken sternal cartilage extract; enhanced blood microcirculation and reduced facial aging signs. Clinical Interventions in Aging, [online] p.267. Available at: https://www.ncbi.nlm.nih.gov/pmc/articles/PMC3426261/.

3. ‌Phipps, K.R., Lee, H.Y., Kim, H. and Jeon, B. (2020). Oral administration of a novel hydrolyzed chicken sternal cartilage extract (BioCell Collagen®) reduces UVB-induced photoaging in mice. Journal of Functional Foods, [online] 68, p.103870. Available at: https://www.sciencedirect.com/science/article/pii/S1756464620300943?via%3Dihub.

4. Pagani, A. and Thistlethwaite, J. (n.d.). The Effects of Raspberry Ketone Supplementation on Body Composition. [online] Available at: https://etd.ohiolink.edu/apexprod/rws_etd/send_file/send?accession=oduhonors1430845300&disposition=inline .

5. ‌Shmerling, R.H. (2018). Apple cider vinegar diet: Does it really work? – Harvard Health. [online] Harvard Health. Available at: https://www.health.harvard.edu/blog/apple-cider-vinegar-diet-does-it-really-work-2018042513703#:~:text=The%20most%20widely%20quoted%20study,those%20who%20drank%20no%20vinegar.

6. Whigham, L.D., Watras, A.C. and Schoeller, D.A. (2007). Efficacy of conjugated linoleic acid for reducing fat mass: a meta-analysis in humans. The American Journal of Clinical Nutrition, [online] 85(5), pp.1203–1211. Available at: https://academic.oup.com/ajcn/article/85/5/1203/4632999