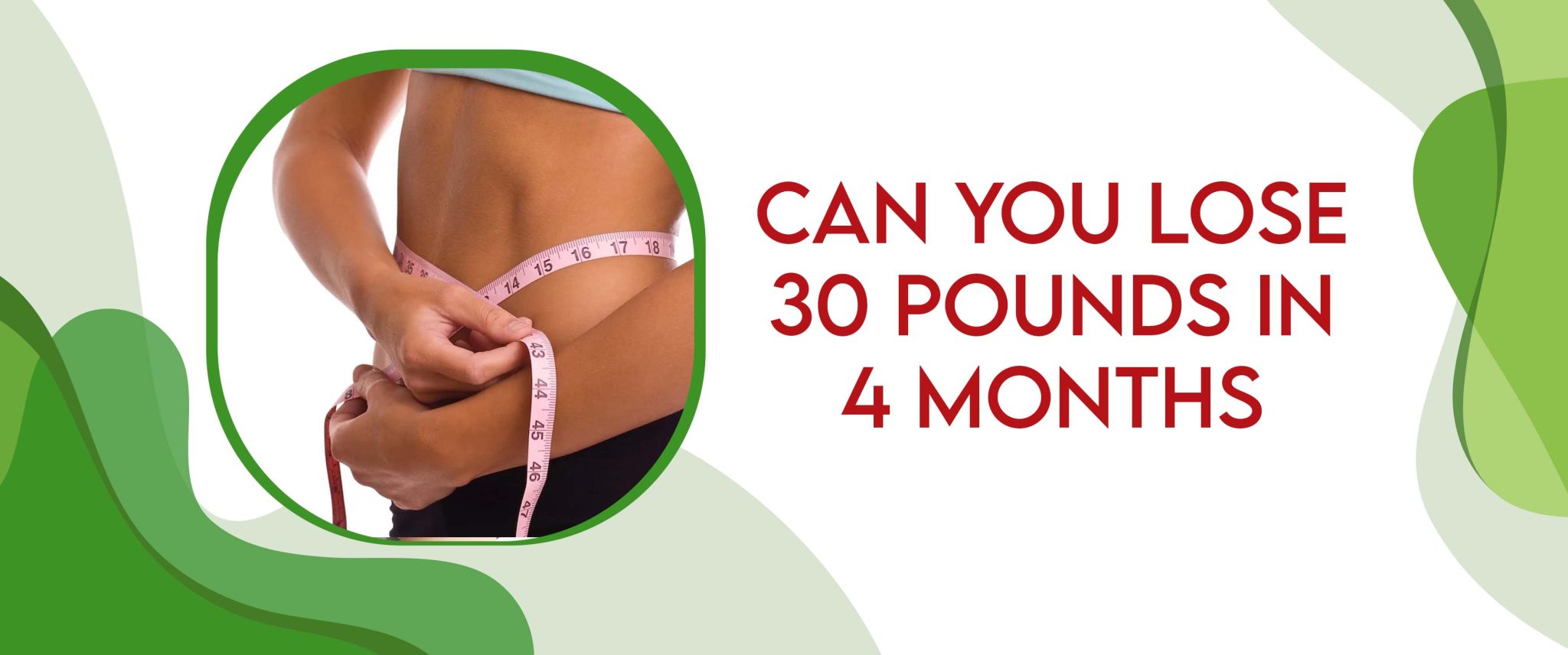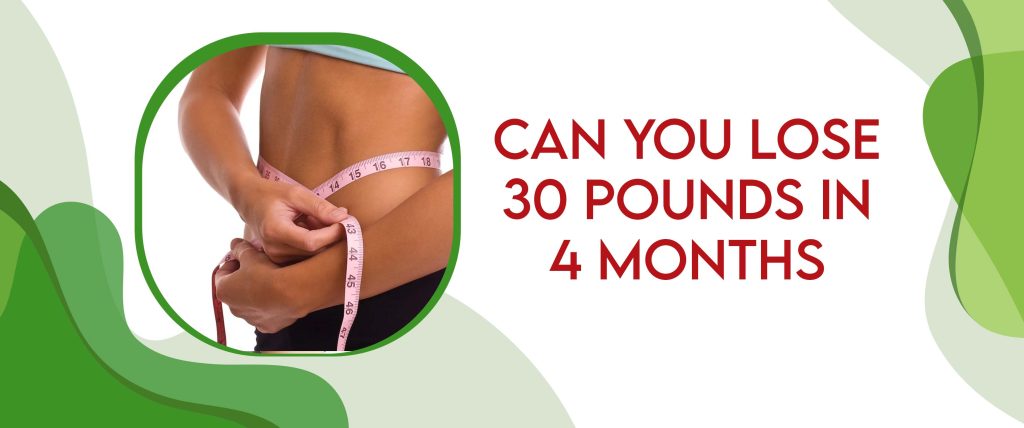 Many of you must be struggling with whether can you lose 30 pounds in 4 months. It is a lofty goal but not completely unrealistic and impossible.
After all, weight loss is not rocket science. The whole weight loss process revolves around calories. How many calories you are taking and how much you are spending determine the weight you will shed.
Therefore, the real problem is that people suffering from obesity are fed the false narrative that achieving this goal is impractical. If they are not using weight loss pills or supplements. We need to get rid of this thinking.
Losing 30 pounds in 4 months is achievable. You simply need to focus on your diet and workout.
Understand The Math Of Weight Loss
A four-month deadline means that you have to reduce 936 calories a day, which means a 6563 calories deficit per week. An average adult requires around 2000 calories.
Subtracting 936 calories from it leaves only 1064 calories for you to eat, which may not be an ideal weight loss situation. To counter this, you need to burn more calories to eat closer to the healthy calorie requirement of 1200.
Another method is a low-calorie diet plan which will provide you with enough nutrients with low calories.
Start With Changing Your Diet: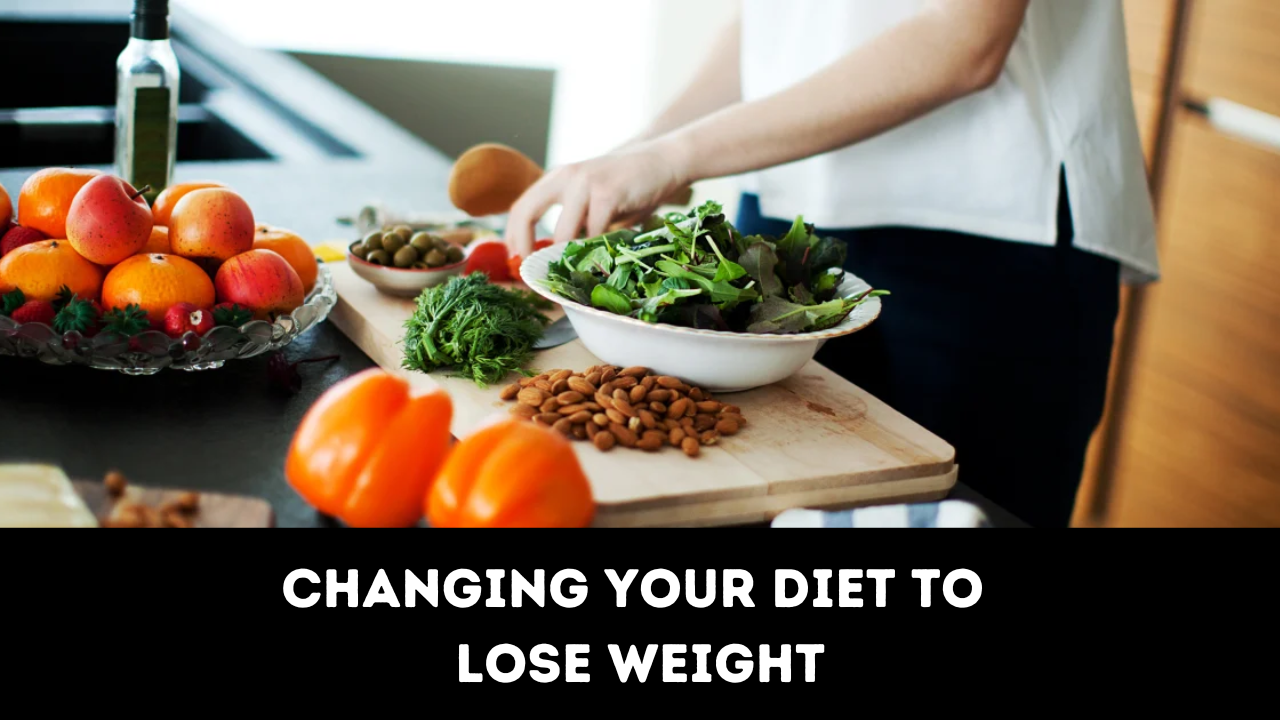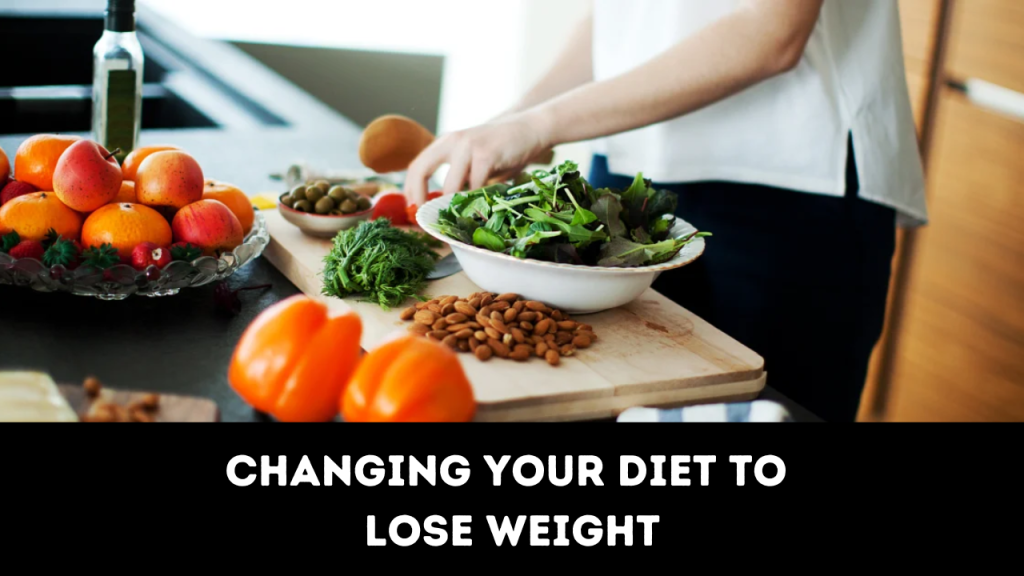 Diet is fuel for the body's system. What you eat reflects on your body. So, no matter how many pounds you need to lose. Only closely following your diet plan will get you the desired result. Before following any diet plan, you should consult a dietician who will provide insight to keep yourself on a sensible diet plan.
In case you are making your diet plan by yourself. There are many things you need to bear in mind to ensure your diet is working efficiently.
Make sure you steer clear of food that is high in fat and simple sugar like full-fat dairy products, white bread, soda, white pasta, processed snack, fatty meat slice, etc. in place of all this, you can choose carbohydrates from brown rice, oatmeal, sweet potatoes.
It is equally important that you add 20 to 30 grams of fiber to your diet. It digests slowly, making you fuller for a long time and saving you from physical cravings. Whole grains, fruit, and veggies are great sources of fiber.
Lean protein is of equal importance in meals. An adult requires 25% protein from his daily meal, which you will find in many chickens and grilled fish dishes in diet plans.
Lastly, include one teaspoon of olive oil and some nuts to provide you with unsaturated fat for nourishing your body for optimal function.
Also read:
Weight Loss With Exercise:
When you start your weight loss journey exercise, it can seem like the hardest task to do. Every day you suffer from different types of joint pain. But once you lose about 5 to 10 pounds, things will become easier.
You can start exercising for twenty to thirty minutes every day. If you cannot do it, take a break every ten minutes. Once you build stamina, increase the intensity from low to moderate to make yourself sweat and increase your heart rate.
In the last stage, take the intensity high and does it for ninety minutes to lose weight fast.
Although our motive for exercise is weight loss, exercise not only helps in weight reduction, it also improves your blood pressure and good cholesterol and decreases type 2 diabetes.
There are many types of exercise which help you to lose 30 pounds in 4 months.
Engage In Strength Training:
Strength training is the most popular exercise that reduces weight and adds muscles to the body. By strength training, you can also increase your metabolism.
According to expert strength training decrease the symptoms of depression and anxiety by increasing self-confidence in your body image.
There are a variety of strength training, for example, pull-ups, push-ups, glute bridges, squats, deadlift, bicep curl, overhead tricep extension, plank, boat pose, etc.
Start with simple exercises and build your strength and stamina before approaching a difficult one.
It is better if you are doing these exercises in front of your trainer, they will help you incorporate some other activities like cardio, so you do not strain your muscles.
HIIT Workout: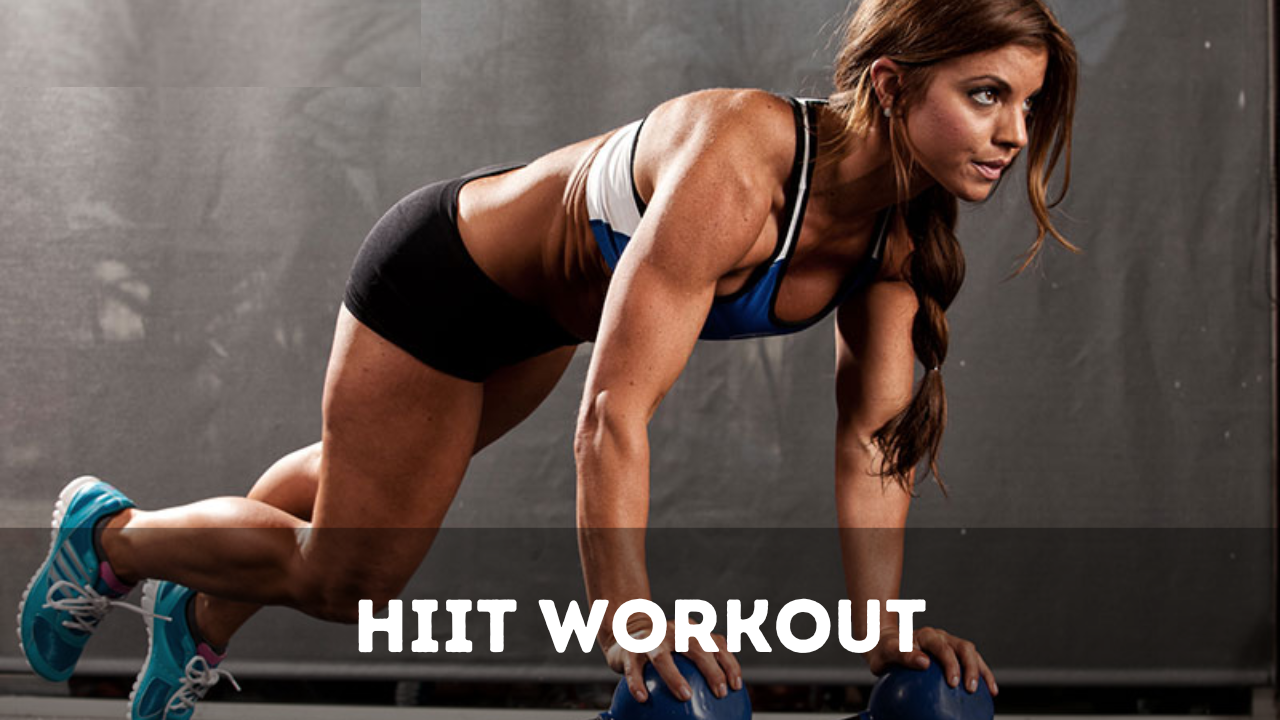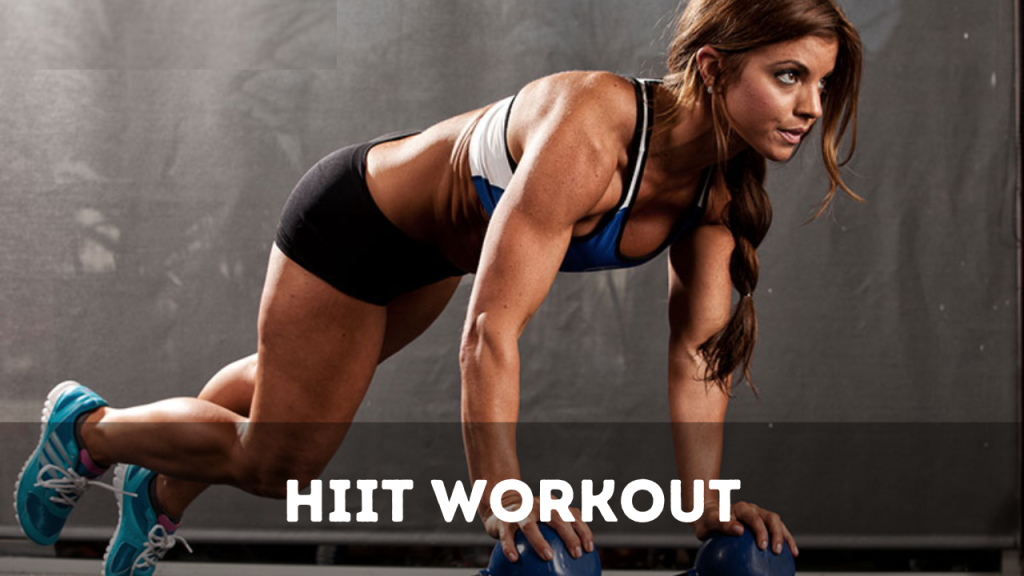 A HIIT workout is the best choice when you need to lose weight fast. HIIT workout entails a short burst of intense exercise and a low-intensity rest period.
HIIT workouts have become popular since the lockdown when there was no availability of the gym, and many people had to join HIIT workout programs
As a beginner, start with a ten to fifteen-minute HIIT workout. With this, you will get used to it, and you can conveniently increase the workout duration when you feel confident.
What makes HIIT workouts different is that they incorporate cardio with strength training which includes sets of squats, burpees, jumping jacks, bicep curls, and sit-up-like exercises.
Rest and another workout routine during HIIT sessions are important because regular HIIT workouts can add extensive pressure on your joints.
Have A Realistic Dream:
Stay calm if you are not reducing weight as per your expectation. After all, you are not a celebrity with constant access to a dietician and a 24/7 regime.
A normal person encounters many difficulties during the weight loss journey, either temptation or personal defeat. All are completely normal.
Nevertheless, we should avoid this with the resources available on our side. Take help from your family and friends so that they can encourage your effort. Moreover, you can join any weight loss group to connect with people with the same difficulty and journey as you.
You can also track your diet record and physical activity in your journal or the app. It will help you assess which factor is responsible for breaking your effort or the reason behind the overeating habit.
It could be stress, anxiety, or loneliness. Obese sometimes suffer from depression too. Therefore, take the doctor's help to overcome your issue.
Medical Help For Weight Loss:
Low Diet plans usually contain only 800 to 1000 calories, which is quite extreme for weight loss. That is why it is only recommended for up to twelve weeks or less.
Your low-calorie diet often contains meal replacement in the form of shakes which requires doctor consultation cause skipping a proper meal can harm you if you have any medical case.
In case you are suffering from extreme cases of obesity. Doctors may suggest you undergo weight loss surgery.
In that case, you will need all the information about your condition before accepting this extreme solution. Make an appointment with your doctor to determine if you are eligible for surgery and what it will cost you.
Evaluate your psychological condition and motivation level before attempting this last resort.
Conclusion
So, can you lose 30 pounds in 4 months? Sometimes while losing 30 pounds in 4 months, we forget why we have started this weight loss journey. The reason was simple: we want to feel better about our body image. But remember, the task was not about being a model.
You should try to become a better version of yourself instead of comparing yourself with others.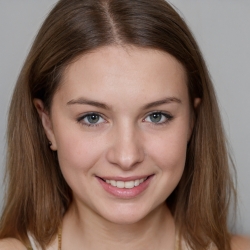 Latest posts by Dr. Cornell Heller
(see all)